Welcome To The OHTSL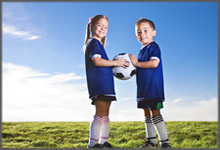 This is the web site of the Ohio Travel Soccer League. The OHTSL is a Youth soccer league for Travel/Community clubs both boys and girls between the Birth Years of 2003-2010 (U-9 thru U-14/15). The league is comprised of in excess of 75 communities and in excess of 775 teams throughout Northern Ohio with both competitive and geographical brackets. The league is a proud memebr of US Club Soccer.
For more information about the League, Sponsorship opportunties or to consider joining please contact Howard Klebanow at hklebanow@gmail.com or 216-469-7104.
SAVE THE DATE FOR THE 2018 OHIO INDOOR TRAVEL CUP
March 2nd-4th, 2018
Soccer Sportsplex, North Olmsted
*girls and boys community/travel teams are invited*
*fields have walls/boards*
*2010-2006 / U8-U12 - 7 v 7*
*2005-2003 / U13-U15 - 6 v 6*
*guarantee of three 27 minute games*
*finals on Sunday (two 27 minute halves)*
*LIMITED SPOTS AVAILABLE*
*PLEASE NOTE THERE WILL BE FRIDAY GAMES FOR SOME AGE LEVELS*
*ALSO, PLEASE NOTE THAT WE RESERVE THE RIGHT TO COMBINE SOME AGE LEVELS BASED ON THE AMOUNT OF TEAMS THAT REGISTER*
LOOK FOR ADDITIONAL INFORMATION SOON!!!!!!!!!
Passcard Fees and Roster Sizes
Passcard fees for 2017/2018
Age 11(2007) and below $14.00
Age 12(2006)-15(2002) $16.00
Staff $20.00 for 2 year pass
Roster size US Club Roster size is 26 for all ages but OHTSL game roster sizes below
U9(2009)-U10(2007) 7v7-14
U11(2006)-U12(2005) 9v9- 16
U13(2004)-U14(2003&2002) 11v11-18
U8s will play in a U8 division in the U9 Bracket
Billing Information
Please send declaration / forfeit fees to the following address:
Ohio Travel Soccer League
PO Box 16205
Rocky River, OH 44116