Welcome To The OHTSL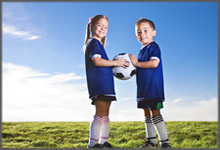 This is the web site of the Ohio Travel Soccer League. The OHTSL is a Youth soccer league for Travel/Community clubs both boys and girls between the ages of 9-14/15. The league has communities throughout Northeast Ohio with both competitive and geographical brackets.
For more information about the League or to consider joining please contact Executive VP Howard Klebanow at hklebanow@gmail.com or at 216-469-7104.
OHIO INDOOR TRAVEL CUP INFORMATION
GIRLS - MARCH 13TH-15TH
BOYS - MARCH 20TH-22ND
SOCCER SPORTSPLEX, NORTH OLMSTED
CLICK THE LINK BELOW FOR TOURNAMENT RULES:
http://www.ohtsl.com/procedures/file215.docx
Schedules:
Girl's Schedule
CONTACT DAWN DICICCO AT TOURNAMENT.ADMIN@OHTSL.COM OR 216-214-0083 WITH ANY QUESTIONS OR CONCERNS!
2015 OHTSL Scholarship
The Ohio Travel Soccer League (OHTSL) is offering a scholarship program for the girl's and boy's division of OHTSL. Four (4), $1000 scholarship will be awarded in each division. Please see the cover letter for eligibility requirements. The completed application must be post mark by April 3, 2015. Recipients will be announced on the web site after May 2, 2015 and presentation of the scholarship will at the OHTSL All Star game on May 16,2015.
Please direct any questions, to Debbie at treasurer@ohtsl.com
Cover letter and application can be found under General->Scholarship tab, or you can click on these links:
Billing Information
Please send payments to the following address:
NOGSL/OHTSL
PO Box 16205
Rocky River, OH 44116