Welcome To The OHTSL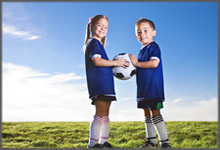 This is the web site of the Ohio Travel Soccer League. The OHTSL is a Youth soccer league for Travel/Community clubs both boys and girls between the ages of 8-14/15. The league is comprised of in excess of 50 communities throughout Northeast Ohio with both competitive and geographical brackets.
We are currently accepting applications to join for the fall season.
For more information about the League or to consider joining please contact Executive VP Howard Klebanow at hklebanow@gmail.com or at 216-469-7104.
REGISTER NOW FOR THE 2015 OHIO TRAVEL CUP!!!
Registration is now open for the 2015 Ohio Travel Cup!!!
When: October 9th thru 11th, 2015

Where: Lodi Soccer Complex - Seville and other nearby fields

Who: Boys and Girls Travel / Community Teams
U8 - U14/15
Trapped 8th graders welcome!
Cost:

U8-U12 $325.00
U13-U14/15 $350.00

***$25 per team discount available for communities registering 5 or more teams.
Please email Dawn DiCicco at tournament.admin@ohtsl.com if you know in advance that you will be registering more than 5 teams***
IMPORTANT - IF REGISTERING PRIOR TO AUGUST 1ST, PLEASE MAKE SURE YOU REGISTER YOUR TEAM AT THEIR CURRENT AGE GROUP (WHAT THEY PLAYED IN SPRING OF 2015 OR FALL OF 2014). THE TEAMS WILL AUTOMATICALLY AGE UP IN AUGUST. IF REGISTERING IN AUGUST, PLEASE REGISTER FOR THE AGE GROUP YOU WILL BE AT THAT TIME (WHAT YOUR TEAM WILL BE PLAYING IN FALL OF 2015)
2015 Ohio Travel Cup Registration Application
Registration deadline is September 21st, 2015
Updated tournament rules will be posted soon!!!
Contact Tournament Administrator Dawn DiCicco at tournament.admin@ohtsl.com OR 216-214-0083 with any questions.
Billing Information
Please send payments to the following address:
NOGSL/OHTSL
PO Box 16205
Rocky River, OH 44116