Welcome To The OHTSL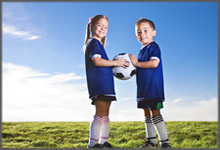 This is the web site of the Ohio Travel Soccer League. The OHTSL is a Youth soccer league for Travel/Community clubs both boys and girls between the ages of 8-14/15. The league is comprised of in excess of 50 communities throughout Northeast Ohio with both competitive and geographical brackets.
We are currently accepting applications to join for the fall season.
For more information about the League or to consider joining please contact Executive VP Howard Klebanow at hklebanow@gmail.com or at 216-469-7104.
REGISTER NOW FOR THE 2016 OHIO INDOOR TRAVEL CUP
FEBRUARY 5TH - 7TH U8 - U12
MARCH 4TH - 6TH U13 - HIGH SCHOOL
SOCCER SPORTSPLEX
NORTH OLMSTED, OH
*GIRLS AND BOYS COMMUNITY/TRAVEL TEAMS ARE INVITED*
*TRAPPED 8TH GRADERS ARE ELIGIBLE*
*FIELDS HAVE WALLS/BOARDS*
*U8-U12 PLAYS 7 V 7, U13 - HIGH SCHOOL PLAYS 6 V 6*
*THREE 27 MINUTE GAMES GUARANTEED ON THE SAME DAY*
*FINALS ON SUNDAY (TWO 27 MINUTE HALVES)*
*$250.00 PER TEAM*
*NO ONLINE REGISTRATION AVAILABLE*
*NO CREDIT CARD PAYMENTS ACCEPTED*
*CLICK ON THIS LINK FOR THE REGISTRATION FORM:
http://www.ohtsl.com/procedures/file235.pdf
Click here to view the Tournament Rules
*MAIL CHECK (PAYABLE TO OHTSL) AND REGISTRATION FORM TO:
OHTSL, PO BOX 391257, SOLON, OH 44139
BY 1/20 FOR U8- U12 AND BY 2/17 FOR U13- HIGH SCHOOL*
***LIMITED SPOTS AVAILABLE...REGISTER EARLY****
CONTACT TOURNAMENT ADMINISTRATOR DAWN DICICCO AT
TOURNAMENT.ADMIN@OHTSL.COM OR 216-214-0083 W/QUESTIONS!
Billing Information
Please send declaration / forfeit fees to the following address:
NOGSL/OHTSL
PO Box 16205
Rocky River, OH 44116