Welcome To The OHTSL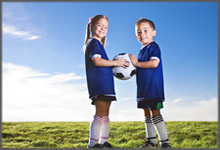 This is the web site of the Ohio Travel Soccer League. The OHTSL is a Youth soccer league for Travel/Community clubs both boys and girls between the Birth Years of 2003-2010 (U-9 thru U-14/15). The league is comprised of in excess of 75 communities and in excess of 775 teams throughout Northern Ohio with both competitive and geographical brackets. The league is a proud memebr of US Club Soccer.
For more information about the League, Sponsorship opportunties or to consider joining please contact Howard Klebanow at hklebanow@gmail.com or 216-469-7104.
Neutral Site Locations and Contacts
Due to the distance covered in the OHTSL we have a Neutral Site policy. In Divisions below D1 and D2 if drive time to a game is longer than the length of the game then the game will be played at a neutral location.
BRECKSVILLE-Stephanie Stadler 440-773-2756 scheduling.bsa@gmail.com (7v7 and 9v9 only).
CONGRATULATIONS TO OUR 2019 SCHOLARSHIP WINNERS!!!
Congratulations to the following high school seniors who have been awarded $1,000 scholarships by the Ohio Travel Soccer League:
Makayla Grecenuk, Highland
Nicole Branum, Sandusky
Lauren Gumeny, Olmsted Falls
Annika Dudik, Geneva
Robert Steindl, Firelands
Andrew Lozinak, North Royalton
Cameron Salco, Avon Lake
Aidan Walsh, Rocky River
Thank you to everyone who applied this year. This year was one of the largest and most competitive pool of applicants we have ever had.
OHTSL on Facebook
The OHTSL has a Facebook page. Click on the following link to visit us:
Passcard Fees and Roster Sizes
Passcard fees for 2017/2018
Age 11(2007) and below $14.00
Age 12(2006)-15(2002) $16.00
Staff $20.00 for 2 year pass
Roster size US Club Roster size is 26 for all ages but OHTSL game roster sizes below
U9(2009)-U10(2007) 7v7-14
U11(2006)-U12(2005) 9v9- 16
U13(2004)-U14(2003&2002) 11v11-18
U8s will play in a U8 division in the U9 Bracket
Billing Information
Please send declaration / forfeit fees to the following address:
Ohio Travel Soccer League
P.O. Box 39398
Solon, Ohio 44139
Calendar
June 10 - Fall Team Declarations Opens
Fall Season Dates Aug 18, 25, Week of 8/19(if needed)Sept 8, 15, 22, 29, Oct 13, 20, (Oct 27 make up date )
June 16 - Final date for Spring games to be played
July 1 - Fall Team Declaration Closes at 12:00 p.m
July 14 - Fall Bracketing and General Meeting
WINKING LIZARD PARTY ROOM - 25380 MILES ROAD, BEDFORD OH 4446
(Appetizers will be served...Please note there is a separate entrance for the party room towards the back of the parking lot. You can not access the party room from the restaurant)
Boys Bracketing: 3- 4:00 PM
General Meeting 4:15-5:15 PM
Girls Bracketing 5:30-6:30 PM
July 17 - Open Fall schedule change period
Click here to see all calendar events.
FREQUENTLY ASKED QUESTIONS!!!!!!
Do you have a question about roster size? I bet other people have the same question! For the answer to this question, and many other commonly asked questions, please go to the Frequently Asked Question section of our website. Click on INFO at the top of this page, then PROCEDURES. You will find Frequently Asked Questions under LEAGUE PROCEDURE.
Score Reporting
After each game coaches are responsible for reporting the final score to OHTSL for fall and spring. You will need to login to the OHTSL website, www.ohtsl.com . It is the responsibility of each community rep to add team contacts to the OHTSL site, Any team or community contact that is listed can get their login information emailed by using the Forgot Login/Password link on the Login page. Enter your email address as it appears on the OHTSL site The system will then send you your password. Username is your email addressOnce you are logged in you will need to click on LEAGUE/ENTER SCORE/click on your team/ EDIT/enter the score of the game/SAVE. If your email address is incorrectly listed please contact your community rep listed on the Information/contact page on the ohtsl site
Referee Fees For spring 2019
(7v7)- U9,10 $30.00
(9v9)- U11, 12 and including U13-15 9v9 $36.00
(11v11) - U13, 14 and 15 competitive division(D1, D2, ONLY) Use a 3 man system
CR $40.00 AR1 $22.00 AR2 $22.00
(11v11)- U13, U14, and U15 non-competitive division( 3, 4, SW, East and West )-1 man referee system $42.00
If only 2 referees show up for a 3 man game the pay is $40 for the center and $22 for assigned AR.
Home Team Pays the referee before the game.
If a game is cancellled less than 24 hours prior to game and the home community Assignor isn't contacted by phone. Official gets full pay and home community will get billed the official fee.
US Soccer Upcoming Grassroots Licenses
US Club Soccer will be sponsoring upcoming US Soccer Grassroots Licenses:
D License (hosted by US Club)
First Weekend: June 7-9, 2019
7 week development period in between
Second Weekend: July 28-29, 2019
Cost: $300.00
Stow Soccer Club (OREGON TRAIL PARK 2905 GRAHAM ROAD)
https://dcc.ussoccer.com/courses/available/3/details/4414
11v11 Female Coach's License (in person)
Saturday June 29, 2019
Time: 8:30am-12:30pm (coaching course) 12:30-1pm (lunch) 1pm-3pm Positive Coaching Alliance Seminar
Where: North Royalton
Cost: $90
Link: https://dcc.ussoccer.com/courses/available/19/details/4530
Coaches Connection
Looking for coaches/trainers who are looking to get involved with a local community.
Communities Seeking Coaches/Trainers:
Geauga Federation SC
Revere
Solon Soccer Club
Twinsburg AC
Shaker Youth Soccer
If interested, please contact Director of Coaching, Marcie Schwartz, at doc@ohtsl.com