Welcome To The OHTSL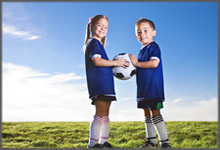 This is the web site of the Ohio Travel Soccer League. The OHTSL is a Youth soccer league for Travel/Community clubs both boys and girls between the Birth Years of 2002-2009 (U-9 thru U-14/15). The league is comprised of in excess of 65 communities throughout Northern Ohio with both competitive and geographical brackets.
We are currently accepting applications to join for the fall season.
For more information about the League or to consider joining please contact Executive VP Howard Klebanow at hklebanow@gmail.com or at 216-469-7104.
Passcard Fees and Roster Sizes
Passcard fees for 2016/2017
Age 11(2006) and below $14.00
Age 12(2005)-15(2002) $16.00
Staff $20.00 for 2 year pass
Roster size
U9(2009)-U10(2007) 7v7-14
U11(2006)-U12(2005) 9v9-16
U13(2004)-U14(2003&2002) 11v11-18
U8s will play in a U8 division in the U9 Bracket
REGISTRATION IS NOW OPEN FOR THE 2016 OHIO TRAVEL CUP
WHEN: October 8th and 9th, 2016
WHERE: Lodi Soccer Complex - Seville and other nearby fields
WHO: Boys and Girls Travel / Community Teams
BIRTH YEARS: 2008-2002 / AGES: U9-U14/15
Trapped 8th Graders (2002) Welcome!!!
COST: 2005-2009 (U9-U12) $325.00
2002-2004 (U13-U14/15) $350.00
***$25 per team discount available for communities registering 5 or more teams****
CLICK ON THE TOURNAMENT TAB AT THE TOP OF THIS PAGE TO REGISTER FOR THE TOURNAMENT
Contact Tournament Administrator Dawn DiCicco at tournament.admin@ohtsl.com OR 216-214-0083 with questions.
2016 OHTSL Scholarship
Congratulations to the following high school seniors who have each been awarded a $1,000 scholarship from the Ohio Travel Soccer League:
Koral Kasnyik
Megan King
Dimitri Mavrakis
Kyle Moore
Robin Olesinski
Andrew Saxer
Nathan Spicuzza
Congratulations and good luck in college!!!!
Billing Information
Please send declaration / forfeit fees to the following address:
NOGSL/OHTSL
PO Box 16205
Rocky River, OH 44116